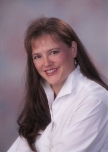 July 2011 2013 – Director of the Rotary Club of Traverse City2011, 2010, 2009 – Rotary Club Committee for the Handicapped chairman2011 Spring appointed to the Brown Lumber advisory board2011 Spring became a member of the Elks of Traverse City2011 Spring TC Epicurean Festival Chef assistant2006 Green Ridge Realty, which changed to Keller Williams Realty GGT in 20092006 Member of Bay Area Senior Advocates (BASA)

Chairman of Senior Expo for 2 years, created a web site presence, and on line registration system, as well as event sponsorship program. Encouraged committee to recognize the technology element and pay the net mistress to maintain through out the year and improve for future. Event is still a huge success and is still utilizing the templates and structure created by Rachael Krino the cochair and myself.

2007 Received the Livable Lifestyles Innovator and Visionary award from AARPfor work done in housing as it relates to ageing and lifestyle. Built and hosted Livable Lifestyle home at the Grand Traverse Resort to display to the National Governor's Convention.

2007 Speaker at NAHB Expo serving Builder, developers and suppliers worldwide

2005 Served second term as President of the local HBA chapter Grand Vision creation group – Served 4 years as representative of the building and developing community. My year as President 2005 and three additional years, project is still active.

The Grand Vision was created by Grand Traverse County. Before the current group was in place there was an original stakeholder group which wrote the RFP's and started the ball rolling I was on the original team which began May 17, 2006, on this committee I served for 4 years until it was turned over to Marsha Smith and her community group.

2003 Rotary International – Traverse City Noon Club – became member
2000/01Regional Vice President of MAHB -Michigan Association of Home Builders


1998 President – Home Builders Association of the Grand Traverse Area – 1st second generation President and first woman to be Past President
Created the Blast n Cast event – to support and create the M-Tec Center at NMC to teach construction trades and energy research as well as
Aeronautical and computer science in the facility.
3-year event, which honored a 30,000 pledge to the project.
1997,98 President of Northwestern Michigan College Barbeque Board
Participating board member since 1991Received the Oleson Family Community Service Award 2011
During presidency added the home delivered meals element alsoadded the elementary school sales link inviting schools to sell tickets and to bring the kids to campus and keep a potion of the $ for pet elementary projects.
Awards and certifications additional education:
2001 Distinguished Builder award
1998 Humanitarian of the year award
1998-2000 Presidential appointee NMC M-Tec Construction/creation committeeGuest speaker at the Association of Community College trustee regional conference
2011Guest speaker Rotary Club of Traverse City – CAPS Guest Speaker Optimist Club and Kiwanis Club
2002-2005 Guest speaker at Girl Tech
1995-2000 Guest speaker at Zonta Project 100
Served on the State and National Board of Directors for the Home Builders
Association – MAHB and NAHBPublished and featured in several publications, Homes and Lifestyle, NorthernExpress, Traverse the Magazine to name a few, and been on radio by request, WTCM numerous times.

Formal Education:
Graduate of TCSH 1983 – College prep curriculum Class secretary senior year
Junior year treasurer
Graduate of Disney University – Internship Retail management and marketing

Summer 1985 MKCP – Magic Kingdom College Program
Graduate of Northwood Institute 1987
Dual major Management and marketing with minor in fashion merchandising and heavy study in advertising.
Vice president PanHellenic council senior year
TA – computer science division instructor
Hockey announcer/statistician
Member Alpha Chi Omega chair of many events
Auto show exhibit participant
Race team – Downhill skiing
Continuing Education as required for licensure